With over 25 years of experience in the counseling field, Cynthia A. Criss, MS, LPC, Certified Sexual Addiction Therapist, has founded a private practice, Open Hearts, Open Minds Counseling Services specializing in the treatment of addiction, depression, anxiety, trauma and intimacy disorders. Treatment of intimacy disorders may include a focus on sexual compulsivity, infidelity and relational trauma.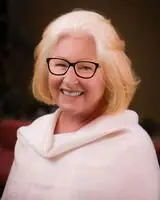 Cynthia helps persons to create healthy and intimate relationships. She provides individual, group, couples and family therapy in the treatment of addiction (eating disorders, sexual compulsive behavior, drugs, alcohol), depression, anxiety, and trauma.
One of Cynthia's areas of specialization is the Treatment of Sexual Addiction. This addiction often underlies other addictions and if not treated will likely lead to a relapse of other addictions. Cynthia has worked with eating disorders since 2000 and sexual compulsive behaviors since 2002. She has attained the formal knowledge and training in the task-centered approach to the treatment of sex addiction and sexual compulsivity.
Cynthia has received training from Dr. Patrick J. Carnes, a nationally known speaker and author on addiction and recovery issues. Cynthia has worked alongside Pia Mellody and Claudia Black while working as a primary therapist at The Meadows in Wickenburg, Arizona.
Cynthia is trained in the Multidimensional Partner Trauma Model which is a partner sensitive treatment for persons in a relationship with a person with sexual compulsive behavior. She is a member of The Association of Partners of Sex Addicts Trauma Specialists. Cynthia helps partners seeking healing, restoration and growth in response to and in spite of sex addiction related betrayal and trauma. For more information on APSATS go to www.apsats.org

Cynthia has worked with a broad range of clients and has expertise in the treatment of compulsive sexual behaviors which may include pornography addiction, compulsive masturbation, use of prostitutes, escort services, massage parlors, and internet sites. Cybersex can be so powerful that, like alcohol or drugs, it's hard to put down and control. Cynthia also works with spouses or partners affected by a partner's sexual infidelity. She has helped many to work through the betrayal they have experienced while in a relationship with a person who is struggling with being intimate with their primary partner. Cynthia helps persons work through and resolve the trauma they have experienced from discovering that their primary relationship is not what they had thought it was.

Cynthia is an interactive, solution-focused and task-based therapist. Her therapeutic approach is to provide support and encouragement as persons work through the shame and guilt around sexual acting out concerns and helps partners of persons with these behaviors work through their own trauma. She offers a highly personalized approach tailored to each client. With compassion and understanding, Cynthia works with each individual to assist them in building healthy and intimate relationships.
Sign up to receive email updates on services.